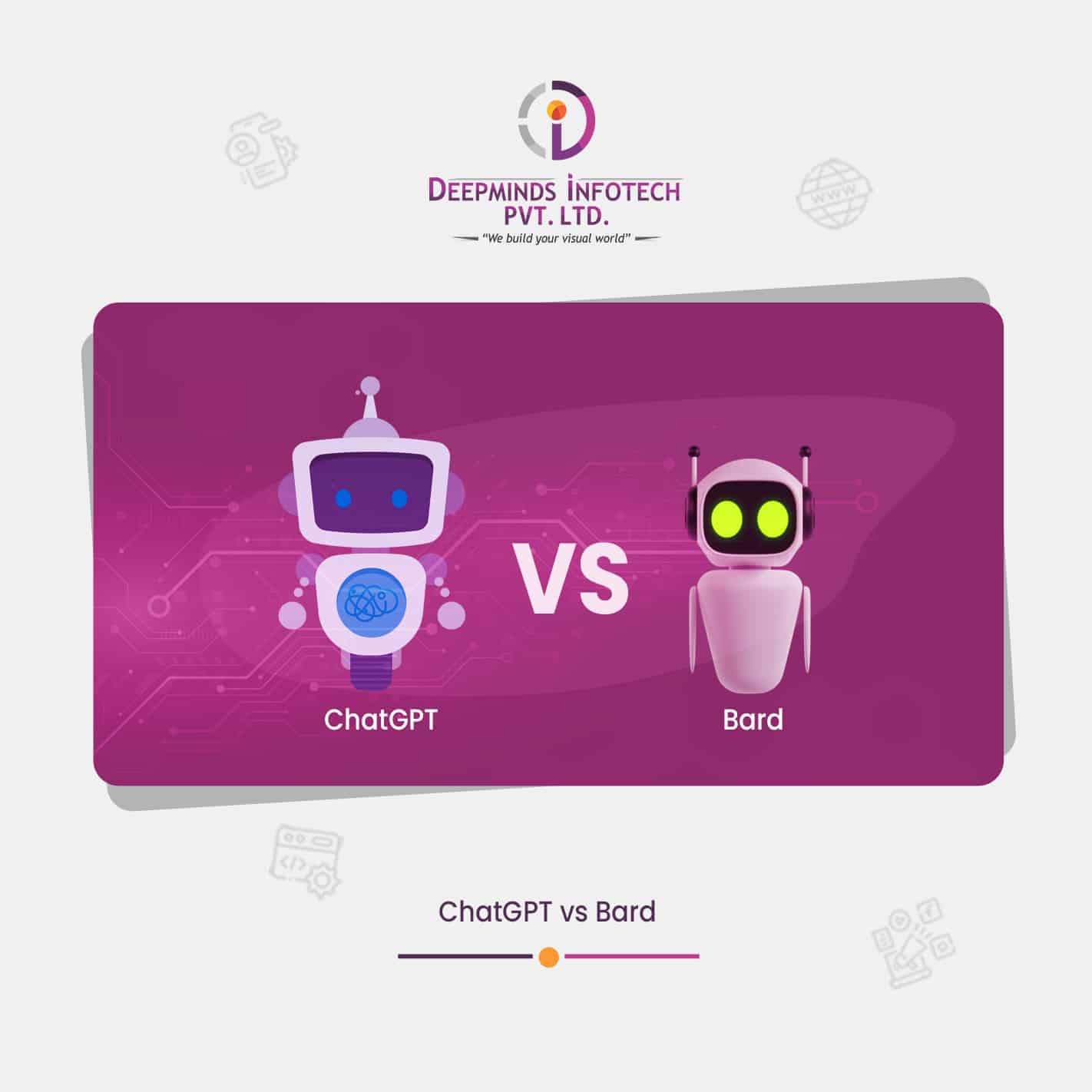 Chat GPT vs. BARD: Understanding the Differences in AI Language Models
Introduction:
Chat GPT and Bard are the two most popular options when it comes to chatbots. Both have their own set of features and benefits, but which one is better ?In the world of virtual and technological progress, Chat GPT and Bard have made significant changes. Both models have their own unique features, capabilities, and areas of expertise. Language models like Chat GTP and Bard have revolutionized the way we interact with machines. They are designed to understand and generate human-like text, making them useful tools for various applications such as virtual assistants, chatbots, etc. Let us dive deep into understanding Chat GPT and Bard.
Understanding Chat GPT:
Chat GPT (Chat Generative Pre-trained Transformer) is an AI-driven chatbot language developed by Open AI. It is designed to generate human-like responses and engage users in natural conversations. With its impressive language processing capabilities, Chat GTP can understand context and provide relevant and Consistent answers. The Chat GPT language model can answer questions and assist you with tasks such as composing emails, articles, and codes. OpenAI' s Chat GPT has emerged as a game-changer. It increases the power of deep learning to generate human-like responses to text-based prompts, which are very relevant.
Exploring Bard:
Bard is an experimental Google chatbot that is powered by the LaMDA (Language Model for Dialogue Applications) language model, which was released on March 21, 2023. The service for bard is free. It answers the questions based on real-time information from Google and is efficient at providing more accurate and specific answers. It's a generative AI that accepts prompts and performs text-based tasks like providing answers and summaries and creating various forms of content. Bard has a unique talent for developing compelling narratives, evoking feelings, and developing descriptions. In short, Google Bard is a sophisticated algorithm that improves search results by comprehending the context and purpose of a user's query.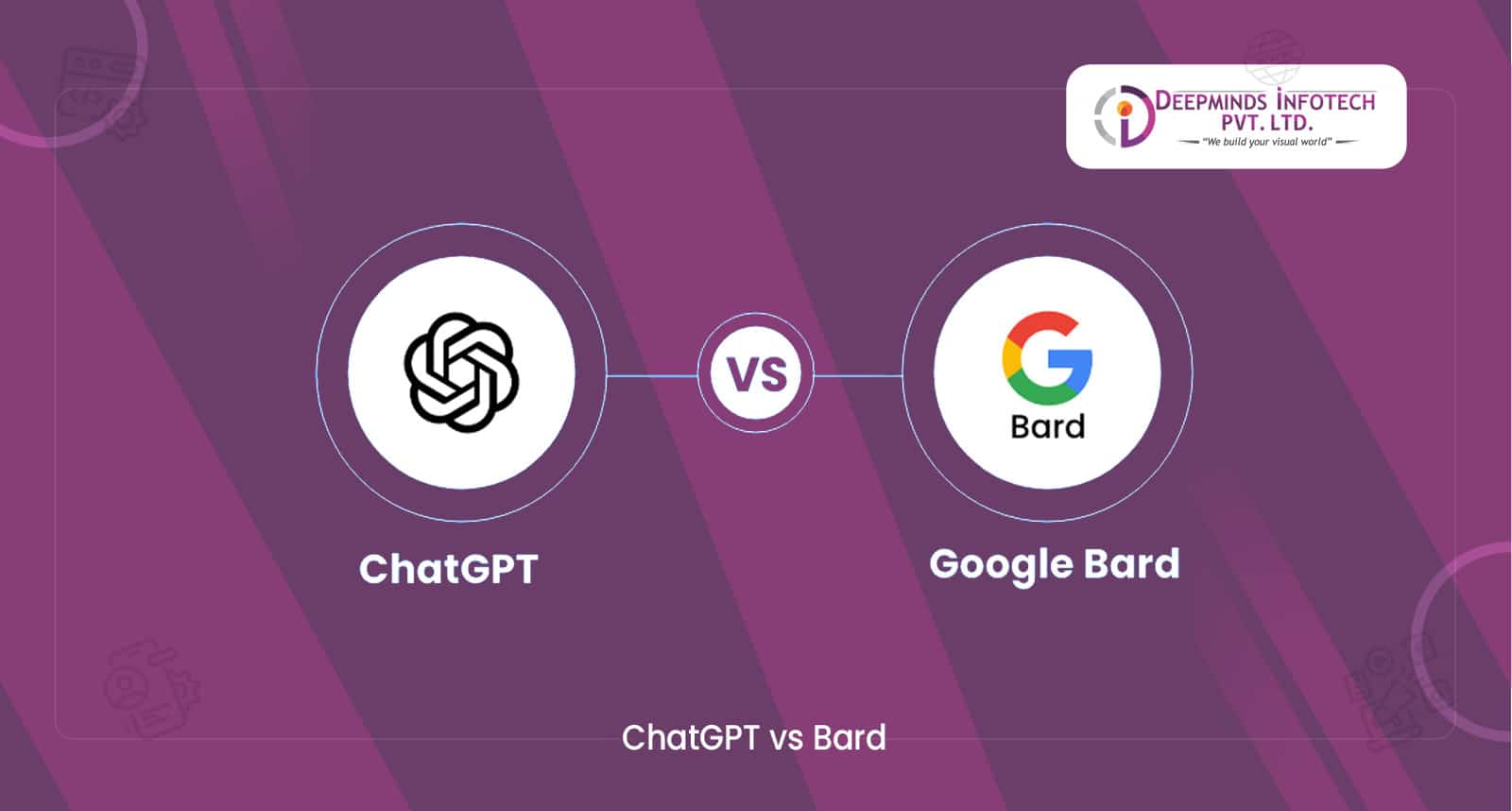 Comparing Chat GPT and Bard:
1. Contextual Understanding:
When it comes to understanding context, both Chat GTP and Bard are outstanding. However, Chat GTP's primary focus is on conversational interactions, while Bard's expertise lies in generating creative content. So, if you need a language model that can hold realistic conversations, Chat GTP is the better option.
2. Consistency and Accuracy:
Chat GTP's architecture enables it to generate highly coherent and accurate responses, making it an excellent choice for chatbots and virtual assistants. On the other hand, Bard's strength lies in its ability to produce text that is creatively expressive, poetic, and immersive.
Conclusion
Both Chat GTP and Bard have their own strengths and applications. While Chat GTP excels at natural conversations and accurate information, Bard specializes in creative writing and imaginative content generation. Assess your needs and preferences carefully to determine which chatbot aligns better with your project goals. Whether you choose Chat GTP or Bard, you can be certain that you will have a powerful tool at your disposal to enrich your chatbot experience. Choosing between Chat GTP and Bard ultimately depends on your specific requirements. Both models offer remarkable functions and are at the forefront of language processing technology. Chat GTP's conversational expertise makes it suitable for chatbot development, while Bard's creative prowess elevates content creation.