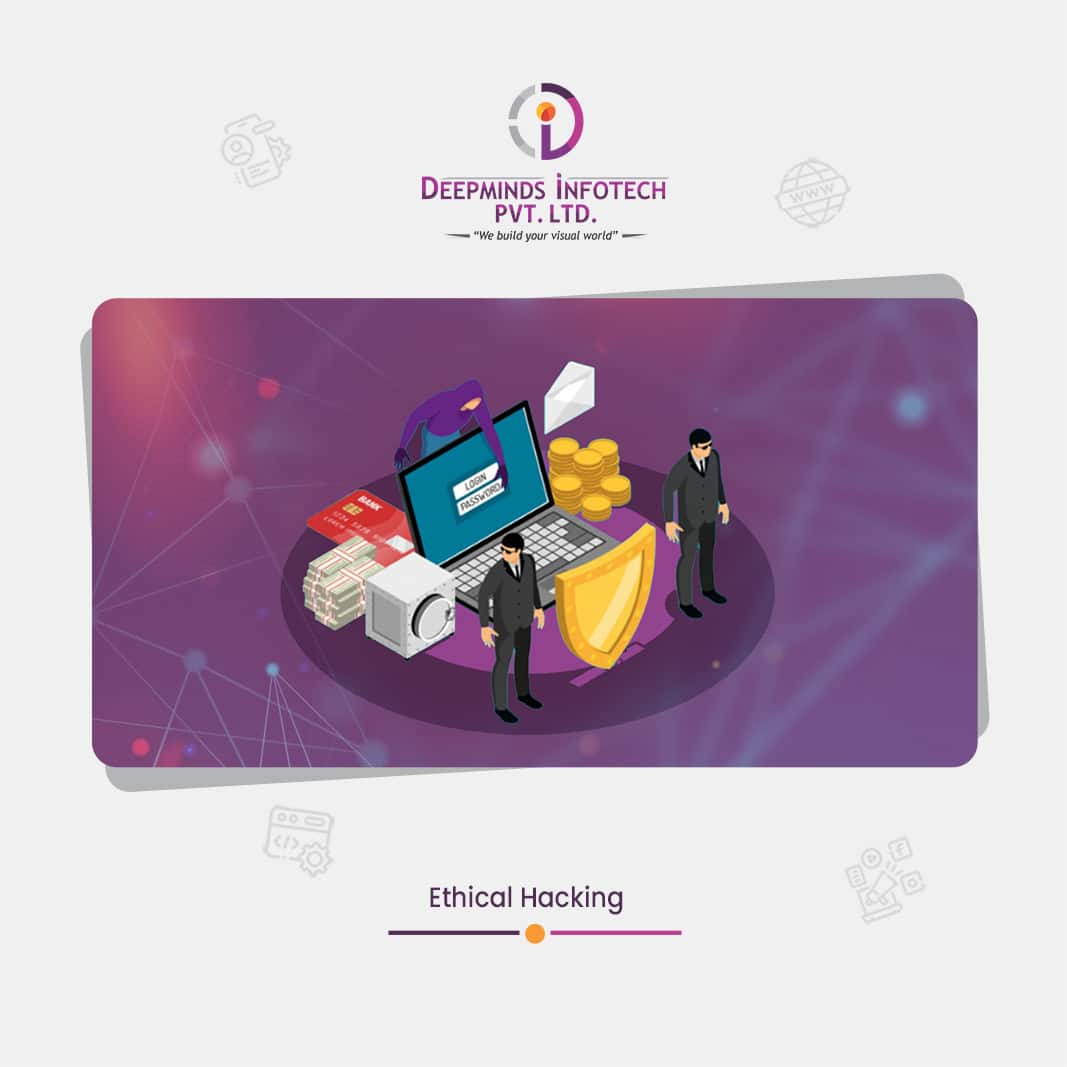 Ethical Hacking Understanding the Basics and Benefits
Ethical hacking means hacking done legally and using ethical or moral values with no bad intentions. In today's modern era, cybersecurity plays a significant role. One of the most impactful tools that could be used to fight cybercrime is ethical hacking. Ethical hackers acquire skills in hacking and perform it for professionals, but that too under the guidance of the organizations that have hired them. These hacks help them discover risks and vulnerabilities and provide directions for improving the security of digital assets.
Importance of ethical hacking:
The primary objective of ethical hacking is to assess and improve the security of an organization's digital assets. With the rise of cyber threats, the need for skilled professionals who can defend against malicious attacks is more important than ever. Their ultimate goal is to uncover potential weaknesses so that they can be fixed before malicious hackers exploit them. Discovering vulnerabilities from an attacker's point of view so as to fix them.
Roles of an Ethical Hacker:
An ethical hacker plays a crucial role in safeguarding the digital world. By imitating real-world cyber attackers, we learn their tactics and use them against them to defend our digital assets. Their responsibilities include,
Vulnerability Assessment:
Ethical hackers conduct comprehensive assessments of computer systems, networks, and software to pinpoint vulnerabilities.
Penetration Testing :
Through controlled hacking attempts, they actively attempt to exploit weaknesses, providing valuable insights into strengthening security measures.
Security Audits:
Ethical hackers perform detailed audits to assess the overall security posture of organisations, helping identify areas for improvement.
Types of ethical hacking:
1) Web application hacking
2)System hacking
3) Web server hacking
4) Hacking wireless networks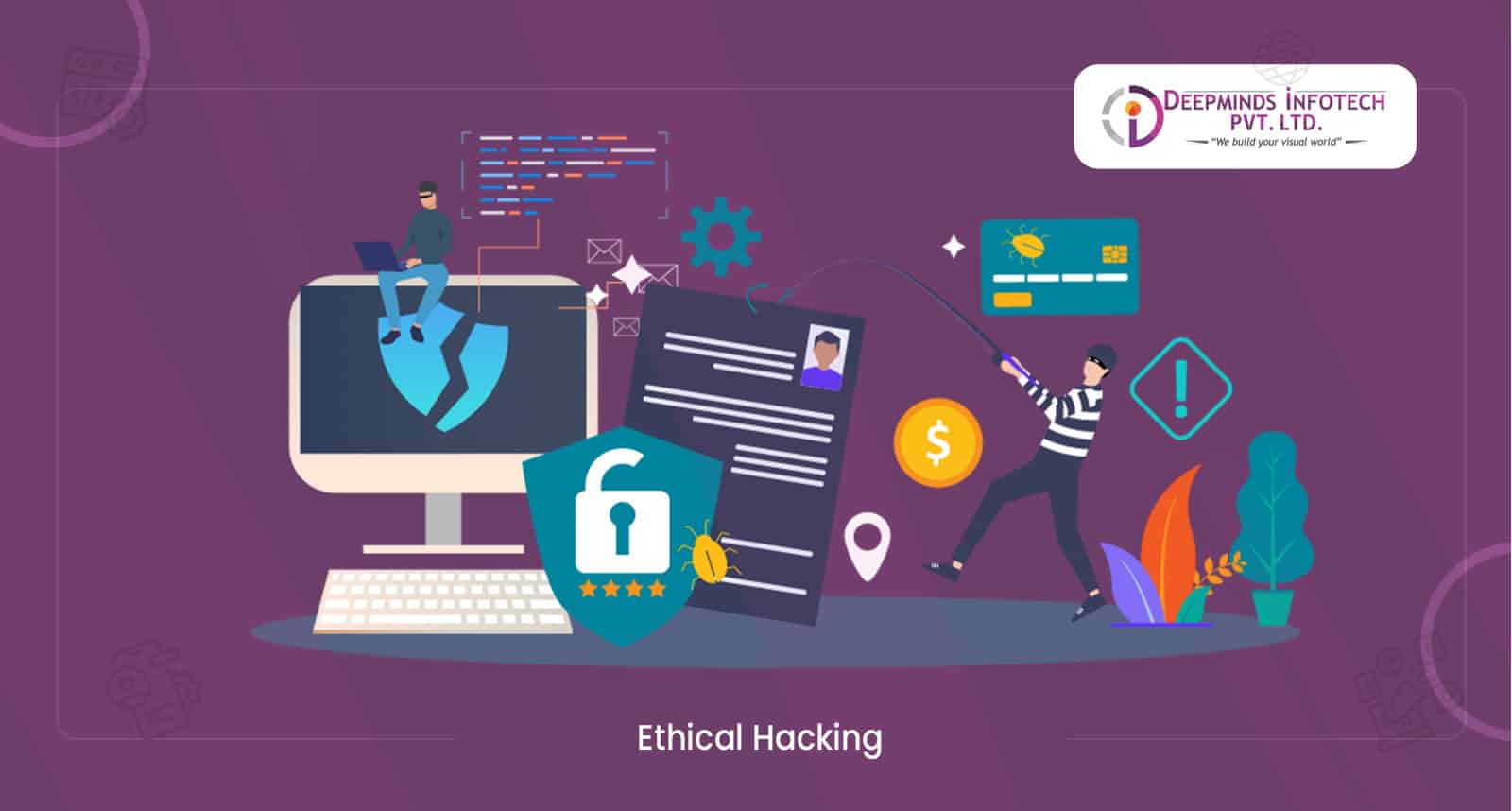 Ethical Hacking Methodology :
Ethical hackers follow a systematic approach to ensure a thorough evaluation of security of security measures. This includes the following phases,
Reconnaissance:
Gathering information about the target system through various methods such as open-source intelligence, social engineering, and network scanning.
Scanning:
Identifying potential entry points, services, and vulnerabilities on the target system using specialized tools to discover active hosts.
Gaining access:
Exploiting vulnerabilities to gain unauthorized access to the system is similar to how real attackers would operate.
Maintaining access:
Ensuring continued access to the system without being detected, allowing an ethical hacker to assess the system's defenses.
Covering traces:
Erasing any traces of the ethical hacker's activities to maintain security and integrity.
The benefits of ethical hacking:
Ethical hacking has far-reaching benefits for individuals and organizations as a whole. Some of the main advantages include,
Enhanced security:
By identifying and correcting vulnerabilities, ethical hackers help create robust security systems that protect sensitive information.
Prevention of data breaches:
ethical hacking prevents data breaches, minimizing financial losses, reputational damage, and other consequences.
Increased trust:
Organizations that priorities cybersecurity show their commitment to protecting customer data, which ultimately fosters trust amongst their clients and stakeholders.
Conclusion:
The work of ethical hackers not only protects individuals and organizations but also contributes to a safer digital environment for everyone. By continually evaluating and strengthening security measures, these digital guardians play a critical role in the ongoing battle against cybercrime.