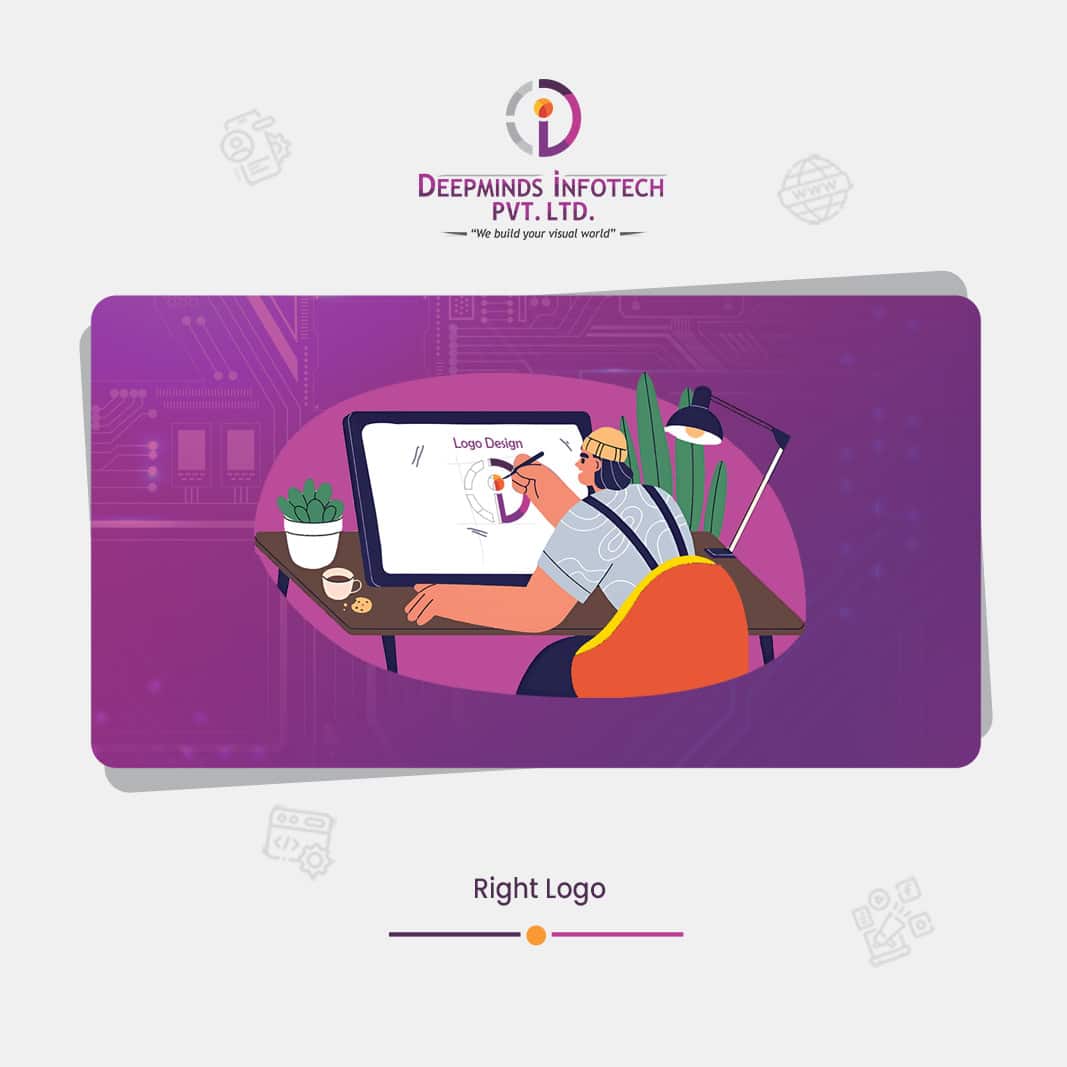 The Importance of Having the Right Logo: How Logos Help Establish a Strong Business Identity
Introduction:
In today's competitive business world, having the right logo is of utmost importance. A logo that is used for your brand serves as the visual representation of a company and plays a crucial role in establishing brand identity. It serves as a powerful tool that communicates the essence of a business and creates a lasting impression in the minds of customers. Let's explore the significance of having the right logo and how it can positively impact your business.
Creating a Strong First Impression:
When being well-groomed leaves a good first impression of you over the audience in front of you, a well-designed logo has the potential to captivate your target audience and make a strong first impression. People usually have the tendency to judge based on their outer looks, which ultimately determines their perspective and level of seriousness about your brand. A visually appealing logo can help your business stand out from the competition. With a visually appealing logo, you can immediately grab the attention of potential customers, piquing their curiosity and encouraging them to learn more about your brand. Logos basically play the role of a cornerstone for your visual identity and for conveying your story to the world.
Enhancing brand recognition:
A memorable logo can significantly contribute to building brand recognition. When your target audience sees your logo repeatedly, it reinforces brand familiarity and increases their chances of being recognized. Consistency in logo usage across various platforms, such as your website, social media profiles, and marketing materials, enables your brand to become easily identifiable. Over time, this can result in increased brand loyalty and customer trust.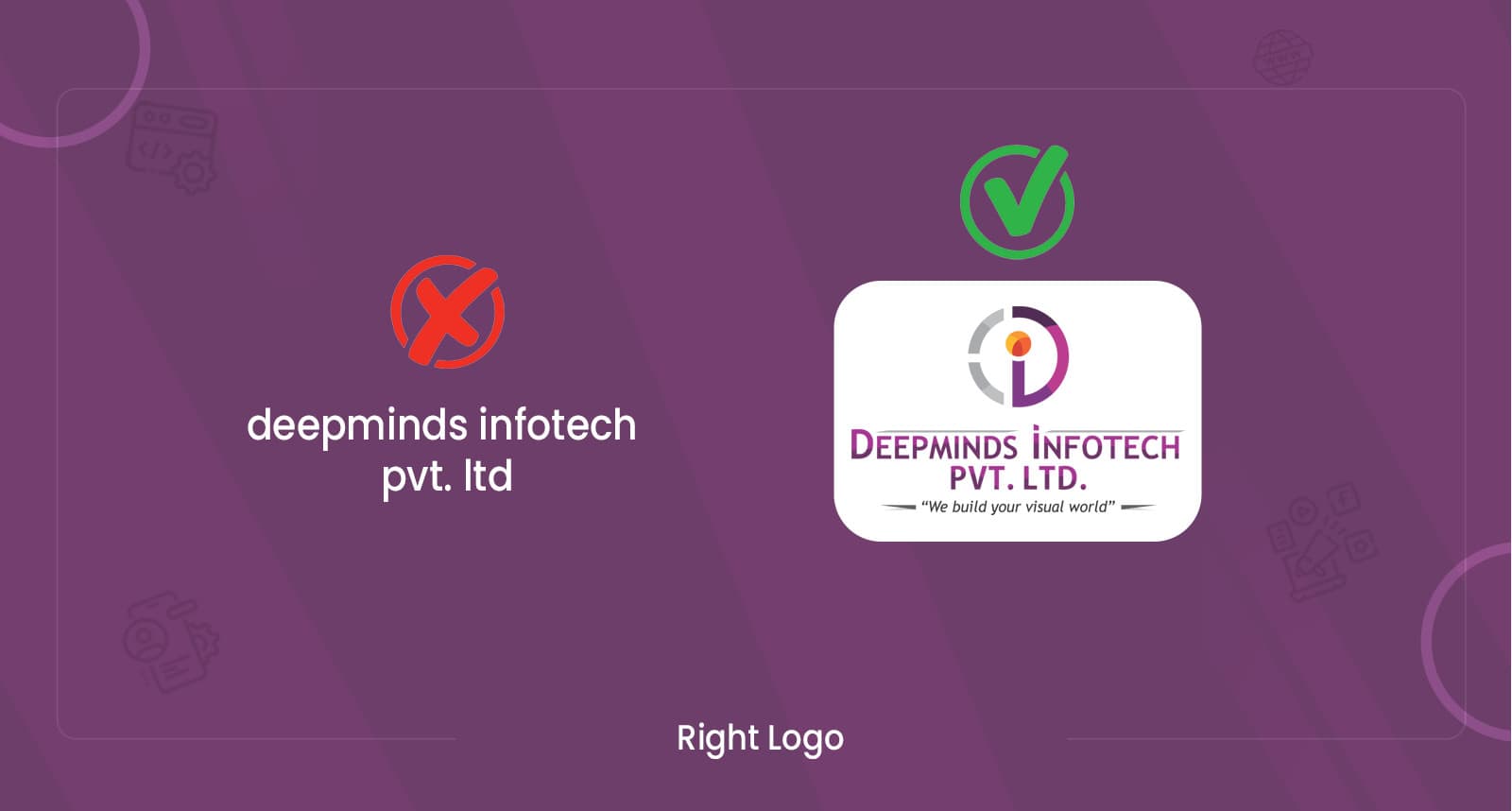 Establishing Professionalism and Trust:
The right logo can help establish a sense of professionalism and trustworthiness. A well-designed logo conveys a sense of competence, expertise, and attention to detail. Customers are more likely to trust a business that appears professional and reliable. By investing in a professionally designed logo, you can instill confidence in your target audience and differentiate your brand from competitors who may have subpar or generic logos.
Communicating Brand Values and Identity:
A logo provides a visual representation of your brand's values, personality, and identity. It serves as a powerful communication tool that conveys important messages about your business to your target audience. Whether you want to portray sophistication, creativity, or friendliness, a thoughtfully designed logo can effectively communicate these attributes. By aligning your logo with your brand's core values,you can attract the right audience and build a strong brand identity.
Differentiating from competitors:
Having a unique and distinctive logo is essential for standing out in a crowded marketplace. Your logo should be memorable and different from competitors, helping potential customers easily identify and remember your brand. It's crucial to conduct thorough research to ensure your logo doesn't resemble existing logos or infringe upon trademarks. By investing in a custom logo design, you can differentiate your brand, highlight its unique qualities, and gain a competitive edge.
Increasing Customer Loyalty and Recall:
A well-crafted logo has the power to evoke emotions and create a connection with your target audience. When customers have positive experiences with your brand, a strong logo can reinforce those experiences and strengthen the emotional bond. Additionally, a recognizable logo facilitates brand recall, making it easier for customers to remember your business when they are ready to make purchasing decisions. This increased recall and loyalty can lead to repeat business through invaluable word-of-mouth referrals.
Conclusion:
In conclusion, having the right logo is crucial for establishing a strong brand identity, creating a lasting impression, and differentiating your business from competitors. A well-designed logo communicates your brand's values, builds trust, and enhances recognition. By investing in a professionally crafted logo, you can leave a lasting impact on your target audience and set your business up for success in today's competitive market. With deepminds, you can have the chance to curate a unique logo for your brand.